The Renaissance Group of Temple Shaari Emeth offers its members Friendship and Fun that enhances their lives. Our Calendar of Events is filled with wonderful activities such as shows, museums, weekends away, and even a Caribbean cruise, and so much more. Together we enjoy culinary delights, lasting friendships, the mitzvahs we perform, and JUST PLAIN FUN!!
Membership is open to all Temple Shaari Emeth members 49 years or older. We offer free membership for the first year to those who are 49 years old. Our membership dues are $10 per person per year. Renaissance is composed of an interesting mix of people who joined together to provide Social & Jewish Cultural enrichment opportunities.
For more information please Contact Laura Bursey, President of Renaissance.
All Events
Sunday

,

Dec

December

17

,

2023

Renaissance: Matinee at George Street Playhouse


Sunday, Dec 17th

2:00p

to

5:00p




Sunday

,

Jan

January

7

,

2024

Renaissance: Craft/Games/Lunch


Sunday, Jan 7th

12:00p

to

3:00p




Thursday

,

Jan

January

18

,

2024

Renaissance: Board Meeting


Thursday, Jan 18th

1:00p

to

3:00p




Thursday

,

Feb

February

15

,

2024

Renaissance: Board Meeting


Thursday, Feb 15th

1:00p

to

3:00p




Thursday

,

Mar

March

14

,

2024

Renaissance: Board Meeting


Thursday, Mar 14th

1:00p

to

3:00p




Saturday

,

Mar

March

16

,

2024

Renaissance: Casablanca Mediterranean Restaurant


Shabbat, Mar 16th

5:30p

to

8:00p




Thursday

,

Apr

April

18

,

2024

Renaissance: Board Meeting


Thursday, Apr 18th

1:00p

to

3:00p




Thursday

,

Apr

April

18

,

2024

Renaissance: Board Meeting


Thursday, Apr 18th

1:00p

to

3:00p




Thursday

,

Jun

June

20

,

2024

Renaissance: Board Meeting


Thursday, Jun 20th

1:00p

to

3:00p



Wed, December 6 2023
23 Kislev 5784
All Events
Sunday

,

Dec

December

17

,

2023

Renaissance: Matinee at George Street Playhouse


Sunday, Dec 17th

2:00p

to

5:00p




Sunday

,

Jan

January

7

,

2024

Renaissance: Craft/Games/Lunch


Sunday, Jan 7th

12:00p

to

3:00p




Thursday

,

Jan

January

18

,

2024

Renaissance: Board Meeting


Thursday, Jan 18th

1:00p

to

3:00p




Thursday

,

Feb

February

15

,

2024

Renaissance: Board Meeting


Thursday, Feb 15th

1:00p

to

3:00p




Thursday

,

Mar

March

14

,

2024

Renaissance: Board Meeting


Thursday, Mar 14th

1:00p

to

3:00p




Saturday

,

Mar

March

16

,

2024

Renaissance: Casablanca Mediterranean Restaurant


Shabbat, Mar 16th

5:30p

to

8:00p




Thursday

,

Apr

April

18

,

2024

Renaissance: Board Meeting


Thursday, Apr 18th

1:00p

to

3:00p




Thursday

,

Apr

April

18

,

2024

Renaissance: Board Meeting


Thursday, Apr 18th

1:00p

to

3:00p




Thursday

,

Jun

June

20

,

2024

Renaissance: Board Meeting


Thursday, Jun 20th

1:00p

to

3:00p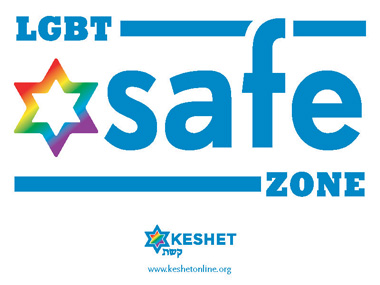 Wed, December 6 2023 23 Kislev 5784