Rabbi Melinda F. Panken
Rabbi Melinda Faith Panken was born at Mt. Sinai Hospital and grew up on the Upper West Side in New York City. Her introduction to Synagogue life began at a very young age when her parents enrolled her in the Stephen Wise Free Synagogue Nursery School. Stephen Wise was the Synagogue that hired the first female Rabbi, Sally Priesand, and so Rabbi Panken was the first generation of young women to grow up with women on the bima. So much of Rabbi Panken's love of Judaism came from her roots at Stephen Wise. She was Confirmed and graduated from the Hebrew School there, she served as Senior Youth Group Secretary and President, serving on the Temple Board at the age of 16. She went on to become Secretary and President of CRaFTY, the City Region a Federation of Temple Youth. By the time she was a junior in High School she was already convinced the Rabbinate was her calling.
Rabbi Panken graduated from Bronx High School of Science, where she earned an award in Bio Ethics and went on to graduate from Brandies University Cum Laude. At Brandeis she was active in the Student Coalition for Soviet Jews, a group that organized lobbying in Washington to have the U.S. Government pressure Russia to release Soviet Jews. While at Brandeis she taught Religious School at Temple Emanuel in Andover, MA, and she began working for Greene Family Camp for Living Judaism in Bruceville, TX where she served as a Unit Educator, Unit Head and eventually Education Director. She would later take her camping experience to Malibu, California where she became the Resident Director of Gindling Hilltop Camp for a summer.
Rabbi Panken graduated from Brandeis and returned to New York City where she taught Hebrew School and became a Youth Group Advisor at her home congregation, Stephen Wise. She was accepted to Rabbinical School at HUC-JIR where she would spend her first year living and studying in Israel, after which she returned to study at the New York Campus for the next four years. During her rabbinical studies, Rabbi Panken was a Rabbinic Intern at Central Synagogue and Temple Shaari Tefila, she served a High Holy Day Pulpit in Laramie Wyoming, she studied at Drisha (an Orthodox Women's Yeshiva) and she was chosen as a Wexner Summer Intern for a Chaplaincy Intern at New York Hospital Cornell-Weill. Rabbi Panken received a Master of Arts in Hebrew Letters from HUC-JIR, wrote her thesis on "Historic Halakhic Models and Their Meaning for the Present" and was awarded the The David G. Sacks Scholarship Prize for General Excellence, The Rabbi Jill Kreitman Prize in Homiletics, The Rabbi Herbert Hendel Memorial Prize for General Excellence and The Marvin Gimprich Award in Hebrew. In 1996 she received her Smicha and was ordained as a Rabbi.
Right out of school Rabbi Panken became the Assistant Rabbi of Temple Shaarei Tefila in New York City where much of her work focused on youth and young adult programming and adult education. She moved to Edison, New Jersey where she became the primary full time Rabbi of Temple Emanu-El in Edison, NJ and in 2003 she became the Senior Rabbi at Temple Shaari Emeth in Manalapan, NJ where she is currently serving in her nineteenth year.
She has always fostered strong ties to the Union for Reform Judaism through her work and commitment to Jewish camping. She served as Rabbinical Advisor to NFTY-NYC and became a member of the NFTY-GER Youth Committee when she moved to Edison. She has served on many committees for the CCAR (Central Conference of American Rabbis) and she was the Co-Chair of the ARZA Rabbinic Council for several years working to promote Reform Judaism in Israel and Reform Zionism in America and she was Regional Rep for the WRN (Women's Rabbinic Network).
Wherever Rabbi Panken has served, she has worked to promote interfaith understanding by becoming an active member of the local Interfaith Clergy Association. In Edison she was the VP of the Metuchen-Edison Clergy Association and several years ago she became the President of the Freehold Clergy Association. She created the Three Faiths Dialogue series, was instrumental in helping the Clergy Association create a Winter Emergency Shelter Program for the homeless in the Freehold area and has created interfaith programs for teens through Project Understanding and the Mosaic Program. Rabbi Panken also currently serves as the Chair of the Bioethics Committee at CentraState Hospital in Freehold. She often works in partnership with the Monmouth County Jewish Federation and some of the local Hadassah Chapters. She has published articles in "Where We Stand: Jewish Consciousness on Campus," and in "The Women's Haftarah Commentary."
Rabbi Panken finds her work as a Rabbi extremely fulfilling – teaching, working with all age groups, praying, singing, counseling and dreaming. She loves to teach and study Torah and hopes she inspires Jews to live meaningful Jewish lives. She is blessed to work with the Shaari Emeth Community and looks forward as we continually work to create a vibrant, compassionate, responsive Jewish community that makes a difference in the lives of the Jewish community in Monmouth County.
Rabbi Panken is blessed to have two adorable children, Ariella and Micah.
Cantor Wally Schachet-Briskin
​​Cantor Wally Schachet-Briskin was ordained in 1996 from the Hebrew Union College-Jewish Institute of Religion Debbie Friedman School of Sacred Music. While in the seminary, he was awarded the Arthur Wolfson Memorial Prize in Reform Cantorial Art and the Rabbi Malcolm Stern Memorial Prize for Contributing to the Campus Community. He also received the HUC Steinhardt Scholarship, for specialized training in Informal Education. His Masters Thesis on "The Music of Reform Jewish Youth" has received critical praise and has been cited in many works.
​
​He is a California native, has been a proud Reform Jew since birth, and has spent more than 35 summers in liberal Jewish camps, starting as a happy camper, CIT (Counselor-In-Training), then ascending to Head Songleader, Artist In Residence, and Faculty. Many of those Summers have been spent with "Hagigah" at the Union for Reform Judaism (URJ) Camp Newman-Swig in Northern California. Wally is a well-known and inspiring performer among the communities of the American Conference of Cantors (ACC), URJ, and HUC-JIR.
Cantor Wally is an award-winning composer and recording artist with three CDs and a songbook. One of his favorite mitzvah projects is working with teenagers to create "Songs Of Love", original compositions personalized for a child with a chronic or severe illness. He enjoys volunteering at WHRO Voice, reading newspapers on the air for the visually impaired, and he dreams of one day providing the voice-over introductions for major Jewish conferences. Cantor Wally contributes his time, skills, and love of wires to the Audio/Visual needs of his congregation.
Assistant Rabbi Jonathan Falco
Rabbi Falco was born and raised in Westchester County, New York. Eager to leave the suburbs for college, he left to study at Emory University in Atlanta, Georgia, where he obtained his BA degree in Jewish studies, studying with such luminaries as Deborah Lipstadt and David Blumenthal. After graduating in 2014, he decided to spend time living in Israel to improve his Hebrew fluency. After a year of splitting his time between Beth Shemesh and Jerusalem, he moved back to the U.S. to focus on serving the American Jewish community as the Engagement Associate for Hillel at the University of Delaware. Two fulfilling years later, he had the privilege of moving back to the heart of Jerusalem, this time as a rabbinical student at Hebrew Union College-Jewish Institute of Religion. As part of his rabbinical training, he served as student rabbi to a number of congregations in the Midwest, ranging from Terre Haute, IN; Sioux Falls, SD; Bluefield, WV; New Iberia, LA; and Cincinnati, OH. Rabbi Falco is absolutely thrilled to launch his rabbinic career back on the East Coast serving as Temple Shaari Emeth's new Assistant Rabbi. In his spare time, you can find him diving into a new book, working with his hands around or outside the house, or playing with his dog, Linus.
Wed, September 27 2023
12 Tishrei 5784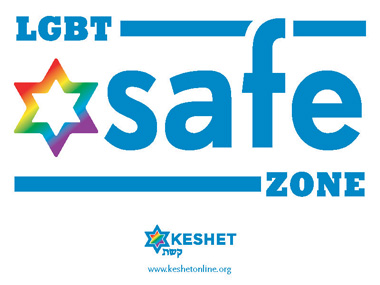 Wed, September 27 2023 12 Tishrei 5784