Membership Information
Membership Information - Join Us!
Temple Shaari Emeth is a vibrant Reform community engaged in lifelong learning, meaningful worship, and acts of loving kindness. We work together to support one another and to make the world a better, more just place. We are an inclusive community welcoming interfaith families, and those of any race, sexual orientation, or financial status. We honor the past and joyously celebrate the present in order to nourish a Jewish future.
Membership Information
Musical & Inclusive Services
Musical Worship Services Music is an important part of worshipat Shaari Emeth. Our Shabbat services are enhanced by the beautiful voices of our Cantor, Adult Choir, and Junior Choir. During our monthly Shabbat Zimriya service our sanctuary reverberates with the sound of the piano, guitar, saxophone, mandolin, clarinet and bass. Our congregation loves to sing!
In addition to our regular Shabbat services, we also have a monthly Tot Shabbat service for families with children in second grade and younger, services for those with special needs, and a monthly Kabbalat Shabbat service at an earlier time, followed by Oneg Shabbat with a complimentary light dinner.

Religious School and Youth Groups
In our one-day-per-week K-12 Religious School, we develop in our students a positive Jewish identity. We create a warm environment that encourages them to be members of the Jewish community, read and understand Hebrew, and develop an appreciation for Jewish holidays, liturgy, ceremonies and traditions. We fully prepare our students for their Bar or Bat Mitzvah and for Confirmation, but a Jewish education is much more than that. We provide the support of a full Jewish community. We instill Jewish values. And we provide
the preparation for a life of Jewish learning, to ensure a Jewish future. Our terrific YOSHE (Youth of Shaari Emeth) youth group program - Club YOSHE, Minis, Juniors and Seniors - for 1st through 12th graders, is affiliated with NFTY, the North American Federation of Temple Youth. Our youth groups offer social, religious and spiritual activities for children and help them develop Jewish identity and long-lasting friendships.

Early Learning Center
Shaari Emeth is very proud of our 40+ years in early childhood education. We offer Parent & Me, Transition, Preschool, and Summer Camp programs, in a warm and nurturing atmosphere. We strive to ensure that your child will have a happy, enriching and meaningful experience. Our well-balanced curriculum immerses children in Jewish culture, traditions and values, and we teach cognitive and social skills through hands-on activities. As your children grow, the curriculum adapts to meet developmental markers and Full-Service Synagogue Community Warm, Welcoming and Supportive Wide Variety of Programs guidelines. Each age level has a specific age-appropriate curriculum infused with academics, arts, discovery time, self-awareness and spirituality. Our fully-equipped indoor gym and our beautiful, enclosed outdoor playground help ensure that your child gets plenty of exercise and major motor skill development. All of our teachers are State certified and meet or exceed requirements for continuing education. Our school is fully licensed by the State of
New Jersey and Monmouth County.

Adult Education
Shaari Emeth offers many opportunities for personal growth. Torah study classes meet twice weekly, Hebrew reading, Talmud and a variety of other classes are offered, in addition to several fascinating trips each year. Rabbi Panken's book club provides an opportunity to connect through modern literature. Our Scholar in Residence program brings some of the most inspiring scholars and artists of our time to our synagogue to share their wisdom and talent. For those who wish to convert to Judaism, personal study guided by our clergy is available.

Community and Support Groups

A wide range of groups connect through Shaari Emeth. Our Men's Club, Sisterhood, Renaissance Group (49+) and our Youth Group programs are very active in synagogue life. Our Growing through Loss bereavement group provides the support of the community through difficult times.

Social Action
We pray for Tikkun Olam, the healing of the world. And then we get out and do our part to make it happen. Volunteer opportunities abound at Shaari Emeth, including our homeless shelter program; Mitzvah Day; blood drives; nursing home and hospital visits; collections for Open Door, our local food pantry; and local and national social justice initiatives.

Life Cycle Events
From simcha (joy) to sorrow, our clergy brings caring and meaningful tradition to the members of our community. Rituals surrounding birth, consecration, Bar and Bat Mitzvah, Confirmation, conversion, marriage and funerals are all conducted with great spirituality, respect and dignity.

Connecting to Israel
Many opportunities are available through Shaari Emeth for adults and teens to visit Israel. We regularly have Israel-related educational programs and speakers, and we participate in social action projects that benefit Israelis. As Reform Jews, Israel is always close to our hearts. Shaari Emeth is a great place to connect to Israel and its people.
Wed, September 27 2023
12 Tishrei 5784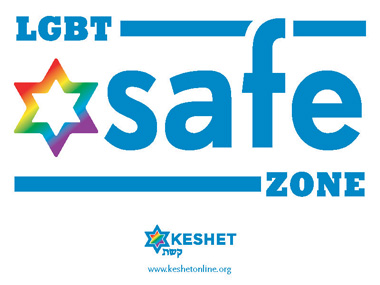 Wed, September 27 2023 12 Tishrei 5784