Early Learning Center
Early Learning Center
The Temple Shaari Emeth Early Learning Center is located at 400 Craig Road, Manalapan, New Jersey 07726. We offer Parent & Me, Preschool, Kindergarten and Summer Camp programs, and we are very proud of our 40+ years in early childhood education. We are a Reform Jewish synagogue where all are welcome. Our well-balanced curriculum immerses children in Jewish culture, traditions and values, and we provide a warm and nurturing atmosphere in which we encourage children to experience, discover, learn and grow.
At our Early Learning Center, there is programming available for every child, from Parent and Me at six months of age through transition; two-year-olds; three-year-olds; four-year-olds, full-day Kindergarten for children five years of age and summer camp programs.
Our schedules are flexible to meet your needs. From as few as two mornings per week to five full days per week, with available before- and after-care, we will custom-make a schedule to perfectly fit your family's needs.
We immerse your child in a curriculum rich in Jewish culture, traditions and values.
We engage in a well-balanced curriculum; designed to help your child develop the social, emotional, physical, cognitive and spiritual skills that they will use throughout their lifetime.
We provide an environment where your child will experience, discover, learn and grow.
Early Learning Center Goals
Nurture, guide and encourage each child in accordance with his or her own developmental level through small group and whole class instruction.
Develop a warm, positive partnership between families and staff through programming and special events.
Instill self-esteem and a sense of self-sufficiency in your child through basic life skill instruction, a whole child approach and individual classroom responsibilities.
Provide your child with an environment that is socially interactive, supportive, nurturing and respectful by instilling a Jewish identity both culturally and spiritually and through individual sharing time for each child, positive reinforcement and clear classroom behavioral expectations.
Make learning fun and creative through technology, arts and crafts, music, movement, science, social studies and a literacy reading and writing program.
All curriculum and materials are chosen with the understanding that the early years are the most important in a child's life and that every moment is a teachable one to create lifetime learners.
As your children grow, the curriculum adapts to meet developmental markers and guidelines. Each age level has a specific age-appropriate curriculum infused with academics, arts, discovery time, self-awareness and spirituality. Our programming exceeds the requirements of the state and surrounding school districts. Please visit our school for a copy of our full curriculum for Parent & Me, Two-Year-Olds, Three-Year-Olds, Four-Year-Olds and Kindergarten.
Our Parent and Me program (ages 6-30 months) offers interactive experiences for parents and their children. New and supportive friendships with other moms and dads are encouraged while you and your child learn songs, play instruments and participate in activities. Your child will be introduced to his or her Jewish heritage through songs and stories. This is a wonderful opportunity for you and your baby to strengthen your bond while creating a calm and soothing experience. As your child grows, our programs adapt to his or her changing developmental needs. We additionally offer transition classes with a positive and supportive environment that allows for easy separation, making preschool an easy next step. Music, free play, bubble fun and puppetry are favorites among our students.
On Fridays- Shabbat, Songs, Snacks & Celebration, a 30-minute Shabbat celebration class. Parents may stay with their children or begin to separate in the process of transition. Please call for dates, times, and pricing.
Caring and Dedicated Staff
Our Early Learning Center Director, Jayne Lieberman, takes a hands-on approach while school and summer camp are in session. She interacts with every family and brings years of experience to ensure the best for your child.
All teachers are State certified and meet or exceed requirements for continuing education. Our staff has longevity with our Early Learning Center and is dedicated to the success of each and every student. Our music program is also run by a caring professional and our songfests can't be beat! Come meet our outstanding staff in person.
The Temple Shaari Emeth Early Learning Center is fully licensed by the State of New Jersey and Monmouth County.
Our building is fully air conditioned. The children enjoy the use of our big, newly refurbished indoor gym and our expansive outside playground. Each classroom is bright and well-equipped to meet the needs of the children. Our doors are secured and video cameras allow our office staff to see our guests before permitting entry.
The fun doesn't end with the school year. We have a seven-week summer camp program. The heat doesn't bother us at all. Our building is kept cool and comfortable and we have lots of water play when we are outside. Sprinklers, a kiddie pool, water tables and hoses keep us refreshed.
Each week has a special theme and events. Surely you have heard about the Early Learning Center campers who became Pirates, Cowboys or Astronauts! We plant flowers, paint, sing and enjoy the Smart Tables.
Our campers love the pony rides, petting zoo, puppet show, song fest, bouncy house and so much more that we bring into camp. You can choose the days and weeks that work for you and your child. All Early Learning Center programming is created to be flexible and meet individual needs.
Preparation for the Future
All of our Early Learning Center programs prepare your child for the future. Graduates of our school learn the skills necessary for success, and are fully prepared to attend and participate in first grade in public or private school. Additionally, children attending our preschool are uniquely qualified to attend the Temple Shaari Emeth Religious School, which begins with Sunday school in Kindergarten, first and second grades, and continues from third grade on through Bar and Bat Mitzvah and Confirmation. Families of ELC graduates are eligible for special reduced rates on Temple membership through the second grade of Religious School.
For a full review of our affordable pricing, please contact Jayne Lieberman at 732-462-3264 or send her an email. The Temple Shaari Emeth Early Learning Center is a nonprofit institution, which enables us to keep our prices low. Tuition is payable in ten convenient monthly installments. Temple membership is not a requirement to attend Early Learning Center programs.
Tue, May 22 2018
8 Sivan 5778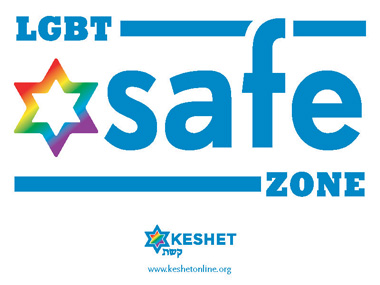 Tue, May 22 2018 8 Sivan 5778