Adult Hebrew Class for Beginners
Upcoming Sessions
1. Tuesday, December 12, 2023
•
29 Kislev 5784
7:00 PM - 8:30 PM
2. Tuesday, December 19, 2023
•
7 Tevet 5784
7:30 PM - 8:30 PM
3. Tuesday, January 2, 2024
•
21 Tevet 5784
7:30 PM - 8:30 PM
4. Tuesday, January 9, 2024
•
28 Tevet 5784
7:30 PM - 8:30 PM
5. Tuesday, January 16, 2024
•
6 Sh'vat 5784
7:30 PM - 8:30 PM
6. Tuesday, January 23, 2024
•
13 Sh'vat 5784
7:30 PM - 8:30 PM
7. Tuesday, January 30, 2024
•
20 Sh'vat 5784
7:30 PM - 8:30 PM
8. Tuesday, February 6, 2024
•
27 Sh'vat 5784
7:30 PM - 8:30 PM
9. Tuesday, February 13, 2024
•
4 Adar I 5784
7:30 PM - 8:30 PM
10. Tuesday, February 20, 2024
•
11 Adar I 5784
7:30 PM - 8:30 PM
11. Tuesday, February 27, 2024
•
18 Adar I 5784
7:30 PM - 8:30 PM
12. Tuesday, March 5, 2024
•
25 Adar I 5784
7:30 PM - 8:30 PM
13. Tuesday, March 12, 2024
•
2 Adar II 5784
7:30 PM - 8:30 PM
14. Tuesday, March 19, 2024
•
9 Adar II 5784
7:30 PM - 8:30 PM
15. Tuesday, March 26, 2024
•
16 Adar II 5784
7:30 PM - 8:30 PM
16. Tuesday, April 2, 2024
•
23 Adar II 5784
7:30 PM - 8:30 PM
17. Tuesday, April 9, 2024
•
1 Nisan 5784
7:30 PM - 8:30 PM
18. Tuesday, April 16, 2024
•
8 Nisan 5784
7:30 PM - 8:30 PM
19. Tuesday, April 30, 2024
•
22 Nisan 5784
7:30 PM - 8:30 PM
20. Tuesday, May 7, 2024
•
29 Nisan 5784
7:30 PM - 8:30 PM
21. Tuesday, May 14, 2024
•
6 Iyar 5784
7:30 PM - 8:30 PM
22. Tuesday, May 21, 2024
•
13 Iyar 5784
7:30 PM - 8:30 PM
23. Tuesday, May 28, 2024
•
20 Iyar 5784
7:30 PM - 8:30 PM
24. Tuesday, June 4, 2024
•
27 Iyar 5784
7:30 PM - 8:30 PM
25. Tuesday, June 18, 2024
•
12 Sivan 5784
7:30 PM - 8:30 PM
26. Tuesday, June 25, 2024
•
19 Sivan 5784
7:30 PM - 8:30 PM
Past Sessions
Tuesday, December 5, 2023

•

22 Kislev 5784

-

7:30 PM - 9:00 PM
Tuesday, November 28, 2023

•

15 Kislev 5784

-

7:30 PM - 8:30 PM
Tuesday, November 21, 2023

•

8 Kislev 5784

-

7:30 PM - 8:30 PM
Tuesday, November 14, 2023

•

1 Kislev 5784

-

7:30 PM - 8:30 PM
Tuesday, November 7, 2023

•

23 Cheshvan 5784

-

7:30 PM - 8:30 PM
Tuesday, October 31, 2023

•

16 Cheshvan 5784

-

7:30 PM - 8:30 PM
Have you ever been interested in learning to read Shabbat prayers? Have you wanted to help your child prepare for his/her b'nai mitzvah? Have you missed out on your own bar/bat mitzvah service? Or are you just intrigued about learning something new with other interested adults?
If so, this year Shaari Emeth is offering our Adult Hebrew Class for Beginners! We will start the year with learning the Aleph Bet and continue with the study of the Shabbat prayers. It will be instructed by TSE member Marilyn Beutel, an experienced Hebrew and Judaic studies educator.
Classes will begin on October 31st 7:30pm -8:30pm and continue on Tuesday nights throughout the school year. Ready to tackle what your children have been studying for years? Sign up and join us!
Share Print Save To My Calendar
Wed, December 6 2023
23 Kislev 5784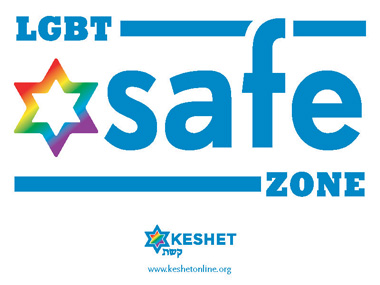 Wed, December 6 2023 23 Kislev 5784