Bnai Mitzvah & Confirmation
Bnai Mitzvah, Confirmation ... and Beyond
Training for the skills needed to understand our liturgy and lead prayers as a Bar or Bat Mitzvah begins early, and is constantly reinforced throughout our curriculum. Our "Mitzvah Ed" class consists of thirteen mitzvot (commandments) for the student to undertake, of which seven are required and six others are chosen by the student from a list, which includes mitzvot from the categories of Torah (study), Avodah (worship and service) and Gemilut Chasadim (acts of loving kindness). Under this program, students learn about Shabbat rituals, participate in services, learn about the many Torah portions (parshiot), learn to sign their Hebrew names, create an Israel brochure, and participate in the collection of food and money to benefit the needy in our community.
Cantor Wally personally prepares every Bar and Bat Mitzvah candidate so that he or she is as comfortable as possible with the prayers and trope (melodies). Rabbi Panken personally reviews every student's D'var Torah(Bar or Bat Mitzvah sermon). And, Rabbi Panken works with every Bar and Bat Mitzvah student to ensure that the student is ready to lead our congregation in prayer.
---
Click Here for Confirmation Class Schedule
---
Outstanding Post-Bar and Bat Mitzvah and Confirmation Program
Leading services as a Bar or Bat Mitzvah is an exceptional accomplishment for a young Jewish person, representing the fruits of years of study and effort, is by no means the end of Jewish learning. To the contrary, it marks the beginning of Jewish education as an adult. In our post-b'nei mitzvah program, eighth and ninth graders choose a different class each trimester and explore different aspects of Jewish culture and thought with every choice. Classes are offered based on student input as to which subjects they wish to study.
Our tenth grade Confirmation class works intensely with Rabbi Panken on developing an understanding of the Ten Commandments and Jewish ethics, and the application of these crucial tenets of Jewish thought in the teenagers' own lives. Post-Confirmation classes, in eleventh and twelfth grade, are taught by Rabbi Panken and represent an ongoing opportunity for students to have a dialogue with the Rabbi on topics that they select as important to them. Class discussions focus on, and are driven by, the interest and curiosity of the students. Recent post-Confirmation topics have included the Jewish take on illegal immigration, body piercing and tattooing, developing a Jewish life in college, current events in Israel, and bringing Jewish values to high school and the prom.
Mon, October 26 2020
8 Cheshvan 5781
School Office Hours
School Year Office Hours

Saturday:
The direct telephone number for the Religious School is 732-462-4245
July-August Office Hours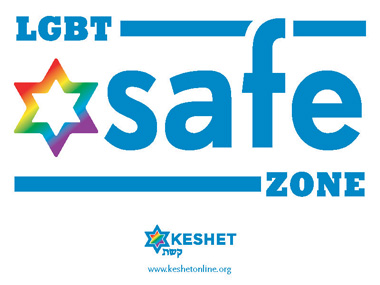 Mon, October 26 2020 8 Cheshvan 5781