Sunday Series: It's Good to be Mel Brooks
Sunday, March 19, 2023
•
26 Adar 5783
11:30 AM - 1:00 PM
As a comic, writer, actor and director, Mel Brooks embodies the essence of Jewish comedy. His beginnings as a Borscht Belt comic in the 40s, a writer on television's seminal Your Show of Shows in the 50s and the co-creator of TV's Get Smart and improvisational 2000 Year Old Man recordings in the Sixties served as the ultimate warm-up for a motion picture career that includes such landmark films as The Producers, Blazing Saddles, Young Frankenstein and others that he wrote, directed and starred in. It didn't come as a surprise that he later launched a Tony winning Broadway career at the age of 76. As Mel has said, "It's good to be the king!"—and it's even better to celebrate King Mel's life and career. (Presented by Filmshul via Zoom. Participants are encouraged to attend in person. Online access will also be available).
FilmShul is an informative, engaging and fun presentation on Hollywood and the Jewish American Experience, curated by noted film historians Irv Slifkin and Laurence Lerman and specifically designed for Zoom interactivity.
FilmShul is all about movies, movies, movies! You know what movies we're talking about--the funny ones like The Producers and Broadway Danny Rose; the romances like Crossing Delancey and Goodbye, Columbus; the musicals like Funny Girl, Fiddler on the Roof and Cabaret; the classic dramas like The Pawnbroker, Crossfire and Gentleman's Agreement. And so many, many more, from 1927's The Jazz Singer with Al Jolson all the way up to last year's An American Pickle with Seth Rogen.
FilmShul also focuses on the history and role of Jews in the entertainment industries, which they have been involved with since the earliest days. The Jewish people were trailblazers in all mediums--vaudeville, theater, radio, movies and television--and their stamp has remained indelible throughout the decades.
The role of FilmShul is to reflect on and relate to the American Jewish experience so audiences will be informed and entertained, and recognize the valuable contributions made by entertainment innovators of the Jewish faith.
Register below for ZOOM:
Register Below for IN PERSON:
Sorry, Registration has ended.
Share Print Save To My Calendar
Wed, December 6 2023
23 Kislev 5784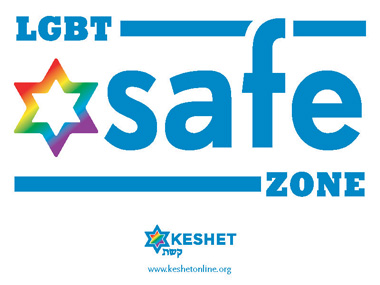 Wed, December 6 2023 23 Kislev 5784