WHERE DID THAT JEWISH MELODY COME FROM? A HISTORY OF JEWISH MUSIC with Cantor Wally Schachet-Briskin
Upcoming Sessions
1. Wednesday, October 30, 2019
•
1 Cheshvan 5780
7:00 PM - 8:30 PM
Part 1: An Introduction to the Study of Jewish Music
2. Wednesday, November 6, 2019
•
8 Cheshvan 5780
7:00 PM - 8:30 PM
Part 2: What Is Jewish About This Music?
3. Wednesday, November 13, 2019
•
15 Cheshvan 5780
7:00 PM - 8:30 PM
Part 3: Who Changed My Service?
4. Wednesday, November 20, 2019
•
22 Cheshvan 5780
7:00 PM - 8:30 PM
Part 4: The Music of Liberal Judaism in America
What defines inherently Jewish music? How do these melodies impact our spiritual lives? What is the "authentic" tune for my favorite prayer? Explore with our cantor the origins of the singing and chanting in which we participate at Temple Shaari Emeth, from melodies so old they could have been given on Mount Sinai along with the Torah, to recent compositions. Learn a musicological vocabulary to discuss the melodic choices we make. Together we will examine the expression of our liturgy and sacred texts through music, and what the melody choice might say about our own experience of Jewish practice.
Share Print Save To My Calendar
Wed, October 16 2019
17 Tishrei 5780
All Events
Introduction to Reading Hebrew


Wednesday, Oct 16th

7:00p

to

8:00p




A 12 session class introducing the basics of Hebrew reading and prayer reading. This class is a requirement for those interested in becoming an adult bat/bar mitzvah.

YOSHE Minis: Sukkot Adventure


Thursday, Oct 17th

6:00p

to

7:30p




Bereavement Group


Thursday, Oct 17th

7:30p

to

9:00p




Scotch in the Sukkah


Thursday, Oct 17th

8:00p

to

10:00p




Shabbat for Tots


Friday, Oct 18th

5:00p

to

6:00p




Instalation Shabbat


Friday, Oct 18th

7:30p

to

9:00p




Pet Havdalah Service


Shabbat, Oct 19th

4:00p

to

6:00p




Help us celebrate a New Year for animals too! We will join in a short Havdalah (ending of Shabbat) service, a prayer for animals that are sick and a remembrance of those that have passed away. Bring your pets (they must be on leashes or in cages) or a stuffed animal. All are welcome! An oneg for the animals will be provided as well as fun treats for the young and young at heart. Please bring an item of pet food to donate to local pet shelters.

Community Day Celebration


Sunday, Oct 20th

10:30a

to

12:30p




Simchat Torah Family Service


Sunday, Oct 20th

4:00p

to

5:30p




Office Closed
Monday, Oct 21st (All day)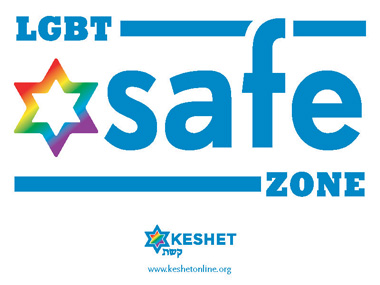 Wed, October 16 2019 17 Tishrei 5780