Rabbi Panken's Jewish Interest Book Club
Upcoming Sessions
1. Wednesday, November 18, 2020
•
2 Kislev 5781
8:00 PM - 9:00 PM
The Color of Love: The Story of a Mixed Race Jewish Girl
2. Wednesday, January 20, 2021
•
7 Sh'vat 5781
8:00 PM - 9:00 PM
Here All Along: Finding Meaning, Spirituality, and a Deeper Connection to Life--in Judaism (After Finally Choosing to Look There)
3. Wednesday, March 24, 2021
•
11 Nisan 5781
8:00 PM - 9:00 PM
Kaddish.com
4. Wednesday, May 26, 2021
•
15 Sivan 5781
8:00 PM - 9:00 PM
Uncovered: How I left Hasidic Life and Finally Came Home
November 18, 2020 8:00 p.m.
The Color of Love: The Story of a Mixed Race Jewish Girl by Marra Gad

In 1970, three-day-old Marra B. Gad was adopted by a white Jewish family in Chicago. For her parents, it was love at first sight—but they quickly realized the world wasn't ready for a family like theirs. Marra's biological mother was unwed, white, and Jewish, and her biological father was black. While still a child, Marra came to realize that she was "a mixedrace, Jewish unicorn." In black spaces, she was not "black enough" or told that it was OK to be Christian or Muslim, but not Jewish. In Jewish spaces, she was mistaken for the help, asked to leave, or worse. Even in her own extended family, racism bubbled to the surface.
Marra's family cut out those relatives who could not tolerate the color of her skin—including her once beloved, glamorous, worldly Great-Aunt Nette. After they had been estranged for fifteen years, Marra discovers that Nette has Alzheimer's, and that only she is in a position to get Nette back to the only family she has left. Instead of revenge, Marra chooses love, and watches as the disease erases her aunt's racism, making space for a relationship that was never possible before.

The Color of Love explores the idea of yerusha, which means "inheritance" in Yiddish. At turns heart-wrenching and heartwarming, this is a story about what you inherit from your family—identity, disease, melanin, hate, and most powerful of all, love. With honesty, insight, and warmth, Marra B. Gad has written an inspirational, moving chronicle
proving that when all else is stripped away, love is where we return, and love is always our greatest inheritance.

January 20, 2021 8:00 p.m.

Here All Along: Finding Meaning, Spirituality, and a Deeper Connection to Life--in Judaism (After Finally Choosing to Look There) by Sarah Hurwitz

After a decade as a political speechwriter—serving as head speechwriter for First Lady Michelle Obama, a senior speechwriter for President Barack Obama, and chief speechwriter for Hillary Clinton on her 2008 presidential campaign—Sarah Hurwitz decided to apply her skills as a communicator to writing a book . . . about Judaism. And no one
is more surprised than she is.

Hurwitz was the quintessential lapsed Jew—until, at age thirty-six, after a tough breakup, she happened upon an advertisement for an introductory class on Judaism. She attended on a whim, but was blown away by what she found: beautiful rituals, helpful guidance on living an ethical life, conceptions of God beyond the judgy bearded man in the sky—none of which she had learned in Hebrew school or during the two synagogue services she grudgingly attended each year. That class led to a years-long journey during which Hurwitz visited the offices of rabbis, attended Jewish meditation retreats, sat at the Shabbat tables of Orthodox families, and read hundreds of books about Judaism—all in dogged pursuit of answers to her biggest questions. What she found transformed her life, and she wondered: How could
there be such a gap between the richness of what Judaism offers and the way so many Jews like her understand and experience it?

Sarah Hurwitz is on a mission to close this gap by sharing the profound insights she discovered on everything from Jewish holidays, ethics, and prayer to Jewish conceptions of God, death, and social justice. In this entertaining and accessible book, she shows us why Judaism matters and how its message is more relevant than ever, and she inspires Jews to do the learning, questioning, and debating required to make this religion their own.

March 24, 2021 8:00 p.m.

Kaddish.com by Nathan Englander

When his father dies, it falls to Larry—the secular son in a family of Orthodox Brooklyn Jews—to recite the Kaddish, the Jewish prayer for the dead, every day for eleven months. But to the horror and dismay of his sister, Larry refuses, imperiling the fate of his father's soul. To appease her, he hires a stranger through a website called kaddish.com to say the prayer instead—a decision that will have profound, and very personal, repercussions. Irreverent, hilarious, and wholly irresistible, Nathan Englander's tale of a son who makes a diabolical compromise brilliantly captures the tensions between tradition and modernity.

May 26, 2021 8:00 p.m.

Uncovered: How I left Hasidic Life and Finally Came Home by Leah Lax

Lax begins her tale with her wedding day. From the start, she introduces an ongoing issue: the clashing of her old life as Lisa with her non-observant family, with her new life as Leah with her groom, Levi, and the rabbi that they devoutly follow. Leah is convinced that her sole goal in life is to marry and have children and to spend her life as a passionate,
Lubavitch woman. The only problem is that her true passion is elsewhere. Beneath her hair covering, her long skirts and tights, Leah desires to be with Ana, her childhood friend and unacknowledged love interest.

As a dutiful wife should, Lax hides this sinful desire and remains in a loveless, almost mechanical, marriage, hoping to find meaning in her existence. As she struggles through her family's mental illnesses and her husband's cold demeanor, she fights against motherhood. Eventually, her loneliness changes her mind, but as much as her
children become a source of comfort, they also become a heavy load she must bear alone.
Her monotonous life requires caring for their every need but never for her own. She starts to slow-ly realize that she is no longer a believer and that she feels increasingly trapped: in her marriage, in her religion, even in her own skin. She must find a way out.

Lax's writing impresses with the vivid descriptions of her deepest emotions. In one scene, she is in labor and her husband decides to stop at the bakery he works at before they go to the hospital. He believes it is his religious obligation to turn the oven on so that the challahs can be deemed "baked by a Jew." Not one to argue with religious obligation, Leah patiently waits in the car. As her body begins to rebel she has a bleak thought: "Endure. But every day I endure: loneliness and embarrassing erotic dreams that wake me in the night, a muted cello song, muffled memories like muffled voices trying to push me off my stubborn path for God. What should be different now?"
What can be different? Lax finally learns that she has the power to change her destiny, regardless of who it may hurt along the way. Her life devoted to God, her husband, and her children is finally her own. It takes many years for her to come to this realization, but when she does recognize that her life doesn't have to be so spiritless, suddenly she can soar.
Share Print Save To My Calendar
Wed, October 21 2020
3 Cheshvan 5781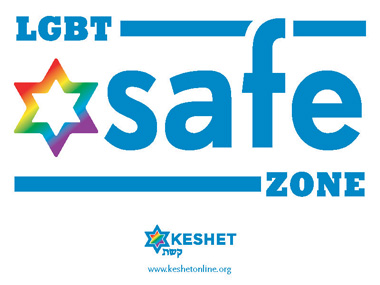 Wed, October 21 2020 3 Cheshvan 5781