Celebrate Selichot at TSE
Past Sessions
Saturday, September 1, 2018 • 21 Elul 5778 -

7:00 PM - 9:00 PM

-

Selichot Service & Study
Saturday, September 1, 2018 • 21 Elul 5778 -

5:00 PM - 6:30 PM

-

Concert & Ice Cream Social
On Rosh Hashanah, we confess our sins as individuals and as a community. We ask for forgiveness from others and from God. This introspection requires preparation before we can achieve this level of vidui, confession of sins. Selichot is a time of soul searching and reflection to prepare oneself for the magnitude of the High Holy Days.
Please join us on Saturday, September 1st for two special programs:
5:00 PM Selichot Concert and Ice Cream Social
The very talented local singer/songwriter, Sam Levine, will help our children to celebrate the new year and welcome it with joy and song.
7:00 Selichot Service and Study
Rabbi Panken and Cantor Wally will lead an introduction to the new Machzor, Mishkan Hanefesh. We will introduce the lay out and contents, reflect on the theology of the book, and explore how we can use it as a guide to take us through the days of awe. We will dedicate the books and place book plates in them, and we will change the Torah covers to the white mantels in preparation for the holy days.
After Havdalah and a special dessert, we will conclude with a candlelit Selichot service using Mishkan Hanefesh, as a way of opening our hearts to the work of reflection and repentance. The Selichot service is contemplative and filled with the familiar music of the holy days.
Share Print Save To My Calendar
Thu, February 21 2019
16 Adar I 5779
All Events
YOSHE Minis: Cooking with kids!


Thursday, Feb 21st

6:30p

to

8:00p




Bereavement Group 2018-19


Thursday, Feb 21st

7:30p

to

9:00p




Board of Trustees Meeting


Thursday, Feb 21st

7:30p

to

10:00p




TSE Shelter Program - Volunteers Needed


Motzei Shabbat, Feb 23rd

8:00p

to

Sunday, Feb 24th

8:00a




TSE Shelter Program - Volunteers Needed


Motzei Shabbat, Mar 2nd

8:00p

to

Sunday, Mar 3rd

8:00a




TO ISRAEL WITH LOVE WITH NAOMI MILLER


Sunday, Mar 3rd

11:15a

to

1:00p




Board Retreat


Sunday, Mar 3rd

12:00p

to

6:00p




YOSHE Minis: Cosmic Bowling


Sunday, Mar 3rd

5:00p

to

7:00p




Bereavement Group 2018-19


Thursday, Mar 7th

7:30p

to

9:00p




TSE Officers Meeting


Thursday, Mar 7th

7:30p

to

10:00p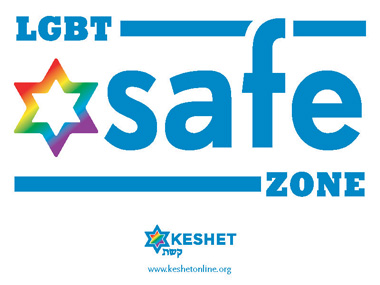 Thu, February 21 2019 16 Adar I 5779