Rabbi Panken's Book Club
Tuesday, July 2, 2019
•
29 Sivan 5779
4:00 PM - 5:00 PM
Past Sessions
Wednesday, June 5, 2019

•

2 Sivan 5779

-

12:00 PM - 1:00 PM
Wednesday, March 27, 2019

•

20 Adar II 5779

-

7:00 PM - 8:00 PM
Wednesday, March 6, 2019

•

29 Adar I 5779

-

7:00 PM - 8:00 PM
Wednesday, November 28, 2018

•

20 Kislev 5779

-

7:00 PM - 8:00 PM
Wednesday, November 28, 2018 at 7:00 p.m.
Letters to My Palestinian Neighbor by Yossi Klein Halevi
Lyrical and evocative, Letters to My Palestinian Neighbor is one Israeli's powerful attempt to reach beyond the wall that separates Israelis and Palestinians. In a series of letters, Yossi Klein Halevi explains what motivated him to leave his native New York in his twenties and move to Israel to participate in the drama of the renewal of a Jewish homeland and help ensure that it succeeds as a morally responsible, democratic state in the Middle East.
In this taut and provocative book, Halevi endeavors to untangle the ideological and emotional knot that has defined the conflict for nearly a century. Using history and personal experience as his guides, he unravels the complex strands of faith, pride, anger, and anguish he feels as a Jew living in Israel.
Halevi's letters speak not only to his anonymous Palestinian neighbor but to all concerned global citizens, helping us understand the painful choices confronting Israelis and Palestinians that will ultimately help determine the fate of the region.
Wednesday, January 30, 2019
Rescheduled to March 6th at 7:00 p.m.
If All the Seas Were Ink by Ilana Kurshan
At the age of 27, alone in Jerusalem in the wake of a painful divorce, Ilana Kurshan joined the world's largest book club, learning daf yomi, Hebrew for "daily page" of the Talmud, a book of rabbinic teachings spanning about 600 years and the basis for all codes of Jewish law. A runner, a reader and a romantic, Kurshan adapted to its pace, attuned her ear to its poetry, and discovered her passions in its pages. She brought the Talmud with her wherever she went, studying in airplanes, supermarket lines, and over a plate of pasta at home, careful not to drip tomato sauce upon discussions about the sprinkling of blood on the Temple altar. By the time she completed the Talmud after seven and a half years, Kurshan was remarried with three young children. With each pregnancy, her Talmud sat perched atop her growing belly.
This memoir is a tale of heartache and humor, of love and loss, of marriage and motherhood, and of learning to put one foot in front of the other by turning page after page. Kurshan takes us on a deeply accessible and personal guided tour of the Talmud, shedding new light on its stories and offering insights into its arguments—both for those already familiar with the text and for those who have never encountered it. For people of the book—both Jewish and non-Jewish—If All the Seas Were Ink is a celebration of learning—through literature—how to fall in love once again.
Wednesday, March 27, 2019 at 7:00 p.m.
Dirty Wars and Polished Silver by Lynda Schuster
Author, Lynda Schuster, will join us by skype for our discussion.
Growing up in 1970s Detroit, Lynda Schuster felt certain life was happening elsewhere. And as soon as she graduated from high school, she set out to find it.
Dirty Wars and Polished Silver
is Schuster's story of her life abroad as a foreign correspondent in war-torn countries, and, later, as the wife of a U.S. Ambassador. It chronicles her time working on a kibbutz in Israel, reporting on uprisings in Central America and a financial crisis in Mexico, dodging rocket fire in Lebanon, and grieving the loss of her first husband, a fellow reporter, who was killed only ten months after their wedding. But even after her second marriage, to a U.S. diplomat, all the black-tie parties and personal staff and genteel "Ambassatrix School" grooming in the world could not protect her from the violence of war. Equal parts gripping and charming,
Dirty Wars and Polished Silver
is a story about one woman's quest for self-discovery—only to find herself, unexpectedly, more or less back where she started: wiser, saner, more resolved. And with all her limbs intact.
Wednesday, May 29th, 2019 at 7:00 p.m.
Einstein and the Rabbi by Rabbi Naomi Levy
"A human being is part of the whole, called by us 'Universe,' a part limited in time and space. He experiences himself, his thoughts, and feelings as something separate from the rest—a kind of optical delusion of his consciousness..." —Albert Einstein
When Rabbi Naomi Levy came across this poignant letter by Einstein it shook her to her core. His words perfectly captured what she has come to believe about the human condition: That we are intimately connected, and that we are blind to this truth. Levy wondered what had elicited such spiritual wisdom from a man of science? Thus began a three-year search into the mystery of Einstein's letter, and into the mystery of the human soul. What emerges is an inspiring, deeply affecting book for people of all faiths filled with universal truths that will help us reclaim our own souls and glimpse the unity that has been evading us. We all long to see more expansively, to live up to our gifts, to understand why we are here. Levy leads us on a breathtaking journey full of wisdom, empathy and humor, challenging us to wake up and heed the voice calling from within—a voice beckoning us to become who we were born be.
Share Print Save To My Calendar
Mon, June 17 2019
14 Sivan 5779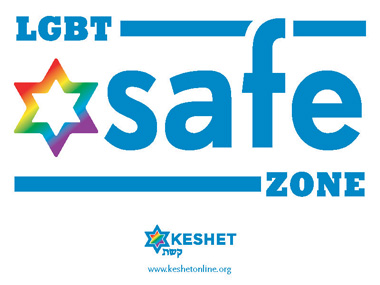 Mon, June 17 2019 14 Sivan 5779