Jewish Interest Book Club with Rabbi Melinda Panken
Past Sessions
Wednesday, May 20, 2020

•

26 Iyar 5780

-

6:00 PM - 7:30 PM

-

We Were the Lucky Ones by: A Novel by Georgia Hunter
Wednesday, March 25, 2020

•

29 Adar 5780

-

7:00 PM - 8:30 PM

-

The Book of Separation by Tova Mirvis
Wednesday, January 22, 2020

•

25 Tevet 5780

-

6:00 PM - 7:30 PM

-

A Bride for One Night: Talmud Tales by Dr. Ruth Calderon
Wednesday, November 20, 2019

•

22 Cheshvan 5780

-

6:00 PM - 7:30 PM

-

The Mathematician's Shiva: A Novel by Stuart Rojstaczer
Click here for the March 25, 2020 Book Club
November 20, 2019: The Mathematician's Shiva: A Novel by Stuart Rojstaczer
When the greatest female mathematician in history passes away, her son, Alexander "Sasha" Karnokovitch, just wants to mourn his mother in peace. But rumor has it the notoriously eccentric Polish émigré has solved one of the most difficult problems in all of mathematics, and has spitefully taken the solution to her grave. As a ragtag group of mathematicians from around the world descends upon Rachela's shiva, determined to find the proof or solve it for themselves--even if it means prying up the floorboards for notes or desperately scrutinizing the mutterings of her African Grey parrot--Sasha must come to terms with his mother's outsized influence on his life.
January 22, 2020: A Bride for One Night: Talmud Tales by Dr. Ruth Calderon
Ruth Calderon has recently electrified the Jewish world with her teachings of talmudic texts. In this volume, her first to appear in English, she offers a fascinating window into some of the liveliest and most colorful stories in the Talmud. Calderon rewrites talmudic tales as richly imagined fictions, drawing us into the lives of such characters as the woman who risks her life for a sister suspected of adultery; a humble schoolteacher who rescues his village from drought; and a wife who dresses as a prostitute to seduce her pious husband in their garden. Breathing new life into an ancient text, A Bride for One Night offers a surprising and provocative read, both for anyone already intimate with the Talmud or for anyone interested in one of the most influential works of Jewish literature.
March 25, 2020: The Book of Separation by Tova Mirvis
Born and raised in a tight-knit Orthodox Jewish family, Tova Mirvis committed herself to observing the rules and rituals prescribed by this way of life. After all, to observe was to be accepted and to be accepted was to be loved. She married a man from within the fold and quickly began a family.
But over the years, her doubts became noisier than her faith, and at age forty she could no longer breathe in what had become a suffocating existence. Even though it would mean the loss of her friends, her community, and possibly even her family, Tova decides to leave her husband and her faith. After years of trying to silence the voice inside her that said she did not agree, did not fit in, did not believe, she strikes out on her own to discover what she does believe and who she really is. This will mean forging a new way of life not just for herself, but for her children, who are struggling with what the divorce and her new status as "not Orthodox" mean for them.
May 20, 2020: We Were the Lucky Ones by: A Novel by Georgia Hunter
It is the spring of 1939 and three generations of the Kurc family are doing their best to live normal lives, even as the shadow of war grows closer. The talk around the family Seder table is of new babies and budding romance, not of the increasing hardships threatening Jews in their hometown of Radom, Poland. But soon the horrors overtaking Europe will become inescapable and the Kurcs will be flung to the far corners of the world, each desperately trying to navigate his or her own path to safety. As one sibling is forced into exile, another attempts to flee the continent, while others struggle to escape certain death, either by working grueling hours on empty stomachs in the factories of the ghetto or by hiding as gentiles in plain sight. Driven by an unwavering will to survive and by the fear that they may never see one another again, the Kurcs must rely on hope, ingenuity, and inner strength to persevere. An extraordinary, propulsive novel, We Were the Lucky Ones demonstrates how in the face of the twentieth century's darkest moment, the human spirit can endure and even thrive.
All Meetings are at Temple Shaari Emeth
All books are available on Kindle
400 Craig Road, Manalapan, NJ 732-462-7744
Share Print Save To My Calendar
Sat, September 26 2020
8 Tishrei 5781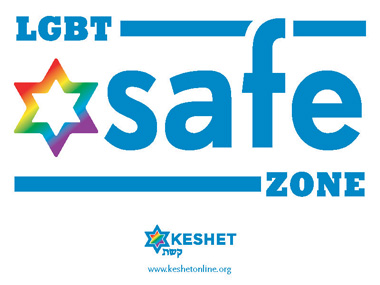 Sat, September 26 2020 8 Tishrei 5781